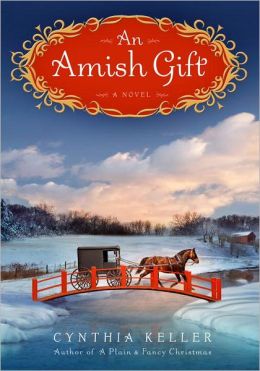 By Cynthia Keller
Blurb from book:
After her husband, Shep, loses his latest job, Jennie Davis is grateful to be in a car en route to beautiful Lancaster County, Pennsylvania, where Shep inherited a house and bicycle shop from a distant cousin. The move gives Jennie, Shep, and their two children a welcome chance for a fresh start.
Jennie carefully restores their broken-down house, but yearns to find some fulfillment outside of her family—particularly as they struggle financially. On morning walks, she forges a friendship with her Amish neighbor, Mattie Fisher, who opens up about her modest way of life. Mattie's unswerving good character in the face of adversity encourages Jennie to seek practical solutions to her own difficulties.
Jennie's newfound purpose soon collides with Shep's growing stress at work and long-simmering tensions between husband and wife rise to the surface. As the holiday season approaches, their family is challenged as never before—until an unexpected visitor arrives to give Jennie the greatest gift of all.
My thoughts:
This was an enjoyable read overall. Cynthia has a good writing style and my interest was held throughout.
An Amish Gift
is a character-driven story that spans a little over a year, including two Christmas seasons. Jennie sees the tensions within her family, but doesn't know what to do. She "had come to view a family as people tied together by blood rather than love . . . bound by obligation, no one willing to open up or ask anyone else to help with their dreams or even their needs. . . . Human connection was the most important thing, and it was missing even within her own household." Jennie's growing friendship with Mattie, her Amish neighbor, has a strong impact on her whole family.
An Amish Gift
is different from most Amish fiction that I've read, probably because it's published by an ABA publisher. And since the book is primarily about the Davis family, I really wouldn't categorize it as Amish fiction.
The main negative for me is that the healing within Jennie's family seems to come out of their friendship with an Amish family, rather than through their faith in God. As the Davis family grew closer to each other, I would like to have seen them grow closer to God also.
For more information on Cynthia Keller and her books, go to http://cynthiakeller.com