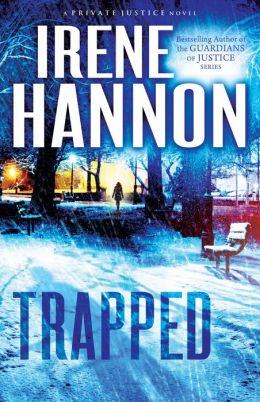 Chilling and at times terrifying, Trapped is the latest thrilling read from Irene Hannon, often called the queen of romantic suspense. Hannon outdoes herself with this fast-paced tale of fear, deception, and just the right dose of romance. Trapped is book #2 in the Private Justice series, but works well by itself. I recommend that you have plenty of reading time before beginning!
Summary
A runaway teen, a desperate sister, and an intrepid PI determined to discover the truth
When Laura Griffith's sixteen-year-old sister disappears on a frigid February day, leaving only a brief note behind, Laura resolves to do whatever it takes to track down the runaway teen. That includes recruiting ATF agent turned private investigator James Devlin to help. Dev knows time is of the essence with runaways--just forty-eight hours can mean the difference between recovery and ruin.
But the deeper he and Laura dig, the more Dev begins to suspect that something sinister is at work in the girl's disappearance. And in the icy winter weather, the trail is going cold . . .
My thoughts
I'm not a big suspense fan, but I keep coming back to Irene's books because I just enjoy the way she writes. Her prose flows along at a steady pace, her characters have enough depth that I care about them, spiritual themes are always skillfully woven in, the mysteries seem realistic, and her romances are sweet.
Private investigator Dev is a likeable hero, a good guy even if he comes across as a ladies' man at first, and he tries to operate within the law. The chemistry between Dev and Laura is great. I liked how the romance was there, but it took a back seat to the suspense.
Laura's sister, Darcy, is described as "a hundred and two pounds of brashness, bravado, and attitude" - but she grows as the story progresses.
Some might find this story a little predictable, but for me, the enjoyment is going along for the thrilling ride. Seeing how the criminal thinks is interesting. I will say that the villain is definitely creepy, though.
Irene is one of the few authors I can think of who is successful in two completely different genres:

contemporary and suspense. The fact that I read her suspense shows what I think of her ability, but I really love her contemporary fiction. That Certain Summer, published earlier this year, was excellent. Click
here
to see my review.
Although we meet Dev in the first book, Vanished, this novel easily stands alone. I enjoyed it very much and highly recommend it to suspense fans.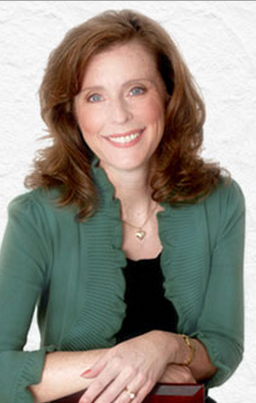 Irene Hannon
Irene has written more than 40 romance and romantic suspense novels. Her books have been honored with two RITA awards—the "Oscar" of romantic fiction—and she is a six-time finalist for that prestigious honor. Her books have also won a Daphne du Maurier award, a Carol award, a HOLT Medallion, a National Readers' Choice Award, a Retailers Choice Award and two Reviewers' Choice awards from RT Book Reviews magazine. One of her novels was also named by Booklist as one of the top 10 inspirational fiction books of 2011.
To learn more about Irene Hannon and her books, visit her website
here.
This book was provided by Revell Books as part of their blog tour in exchange for my honest review.