The books described below are parts 4 - 6 of The Discovery, A Lancaster County Saga by Wanda E. Brunstetter. In this six-part serial, an Amish couple, Meredith and Luke Stoltzfus, are faced with the greatest challenge of their young lives.
Link to review of Part 1, Goodbye to Yesterday
here.
Link to review of Part 2, The Silence of Winter
here.
Link to review of Part 3, The Hope of Spring
here.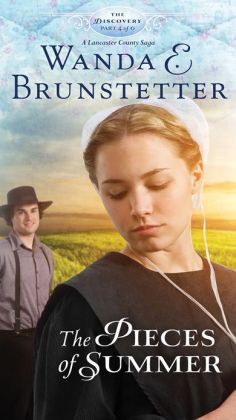 The Pieces of Summer
-
The Discovery, Part 4
It's only been a few months since Meredith Stoltzfus lost her husband, Luke, and deep down, she feels uncomfortable when Jonah Miller comes by often, so willing to help her with things around the house. Meanwhile, as a young, nameless man heals and regains strength in his body, his mind grasps at every image that flits across his memory, desperately trying to recall his former life.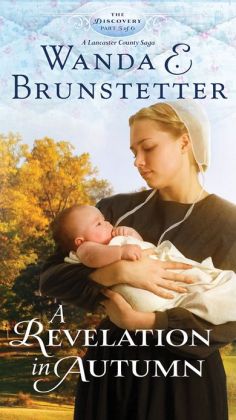 A Revelation in Autumn
-
The Discovery, Part 5
Meredith Stoltzfus becomes closer to Jonah Miller and agrees to marry him in the spring of next year. About the same time, Luke, who is called "Eddie" by his nurse, is grateful for the nurse's grandparents who kindly take him in. Maybe living in a home-type atmosphere will help him regain his memory.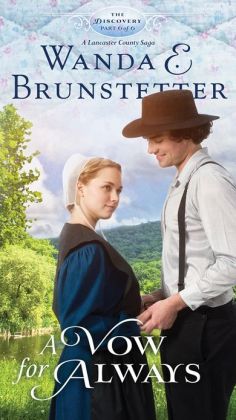 A Vow for Always
-
The Discovery, Part 6
Luke Stoltzfus' memory completely returns, and he rushes home to Lancaster County. When Meredith reunites with Luke, hours before her wedding to Jonah, she realizes her feelings for Jonah were never true love.
My thoughts on the series
Wanda Brunstetter can always be counted on to deliver Amish fiction that inspires and entertains. She writes in a comfortable, easy-flowing style that is easy to read and she knows how to tell a good story.
This series differs from most Amish fiction in that it is divided into six parts released monthly, around 120 pages each, and each section ends in a cliffhanger. I got to know the characters pretty well and enjoyed the story overall, but I prefer a novel over the serialization format.
Luke goes up in a hot air balloon
(Paoli, Pennsylvania)
My favorite was part 1, Goodbye to Yesterday. This section lays the foundation and has some serious overtones, as Luke and Meredith deal with Luke's job loss and the impact that has on their openness with each other, financial decisions, and Luke's desire to provide for his family without Meredith's help. Strong and likeable secondary characters appear throughout the series, and Wanda is good at conveying a beauty and appreciation of nature.
I was drawn to Luke and Meredith as lead characters and their reunion at the end is sweet to behold. Although an epilogue brings the storylines to a satisfactory conclusion, I wish they could have somehow had more time together in the novel's pages.
Fans of Wanda Brunstetter will certainly enjoy The Discovery series. I definitely recommend it to those who, like me, enjoy inspirational Amish fiction.
Wanda Brunstetter
Wanda's novels are based on personal research intended to accurately portray the Amish way of life. Many of her books are well-read and trusted by the Amish, who credit her for giving readers a deeper understanding of the people and their customs.
Wanda's primary attraction to the Amish is their desire to live a devout Christian life that strives to honor God, work hard, and maintain close family ties. Whenever she visits her Amish friends, Wanda finds herself drawn to their peaceful lifestyle, sincerity, and close family ties, which is in stark contrast to the chaos and busyness that plagues so many modern "Englishers." Time and time again, Wanda loses her heart in the Amish life, and she hopes her readers will, too.
Visit
wandabrunstetter.com
to learn more about Wanda and her books.
These books were provided by Barbour Publishing through NetGalley in exchange for my honest review.