With her signature plot twists combined with gentle Amish romance, bestselling author Suzanne Woods Fisher invites readers back to Stoney Ridge for fresh stories of simple pleasures despite the complexity of life.
The Letters
is the first book in Suzanne's new Inn at Eagle Hill series. With rich characterization, multilayered plots, unexpected twists, and humor, Suzanne has written a captivating story that elevates what would be just another "bonnet" novel into something much deeper. This was my first novel by Suzanne Woods Fisher and I have no hesitancy in highly recommending The Letters.
Summary
Rose Schrock is a Plain woman with a simple plan. Determined to find a way to support her family and pay off her late husband's debts, she sets to work to convert the basement of her Amish farmhouse into an inn. While her family, especially her cranky mother-in-law, is unhappy with Rose's big idea, her friend and neighbor, Galen King, supports the decision and he helps with the conversion.
As Rose finalizes preparations for visitors, she prays. She asks God to bless each guest who stays at the Inn at Eagle Hill. As the first guest arrives and settles in, Rose is surprised to discover that her entire family is the one who receives the blessings, in the most unexpected ways. And she's even more surprised when that guest decides to play matchmaker for Galen King.
My thoughts
The Letters
, inspired by true events within the Amish community, introduces us to Rose Schrock and her five delightful children, a family struggling not only to survive, but to make amends after the failure and fraud investigation of their family business. Tobe, the oldest son, was somehow involved in his father's investment business and we only learn a little about him in this story. 19-year-old Bethany, who has a lot to learn about romantic love, is the child who has a sweet affection and gentle rapport with her cantankerous grandmother. 13-year-old Mim fascinated me because she loves school and is a collector of the most interesting facts and words. And the two young boys, Luke and Sammy, always made me smile.
Suzanne beautifully incorporates the beauty of God's creation in this story with the eagles' aerie, Galen's "horse whisperer" gift for training Thoroughbreds, and Rose's early morning walks and quiet times on the farm. Rose often reflects on the saying . . .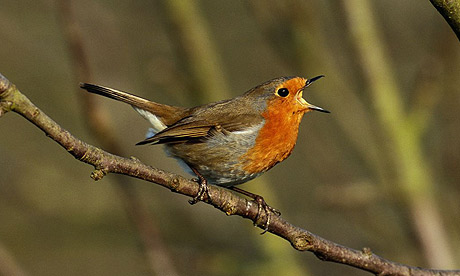 "Faith is the bird that feels the light
and sings when the dawn is still dark."
Discovering that there is no lodging in Stoney Ridge, Rose decides to use the family's basement as a bed & breakfast, which turns out to be a great plot vehicle for the building of relationships outside of the Old Order Amish community. Rose prayed over each room, asking God to fill it with His chosen guests, those who needed rest and refreshment - and that's exactly what He did with their first guest, Delia. "Rose spoke about God as if all of life belonged to him," and Delia's view of God changed as a result.
Rose's neighbor, Galen, is a strong, appealing character, and I loved the sweet romance that develops between them. Galen felt responsibility keenly, seemed to work hard at being unsociable, and was described as "a man who had never been young." But Rose and the children see a different side of him, a caring man with a genuine desire to help fix what was broken.
When an incident draws media attention to Stoney Ridge and the press makes the inn sound like a place where miracles occur, Rose describes it well:

"Miracles did occur, every day. Maybe they weren't the kinds of miracles that could be scrutinized for scientific proof, but how could you ever test for a change of a heart? Or a healing of an emotional wound? Or the power of forgiveness? Miracles meant that God was at work."
With The Letters, Suzanne has created a family and community that I grew to love and am eager to spend a lot more time with. Of course, fans of Amish fiction will love this story, but I think it is written in such a way that any reader of inspirational fiction would enjoy it. Highly recommended!
Suzanne Woods Fisher
More about Suzanne and The Letters . . .
Both a fiction and nonfiction author, Fisher traces her roots back to her grandfather who was raised Plain. She has great respect for the Anabaptists and tries to portray their values through storytelling. "In every book," Fisher said, "I try to show how to live our lives a little differently. A little better."
The Letters
was inspired by actual events within the Amish-Mennonite community. An investment company, run by a Mennonite with many Plain investors, defrauded investors of more than $65 million in a Bernie Madoff-esque scandal. Although entitled to make claims to the SEC to receive funds from liquidated assets of the investment company, they chose not to. Instead, Plain communities across the country took donations to help reimburse those who had lost money in the fund.
For biblical reasons, the Amish won't sue anyone in a court of law. If they are wronged, so be it. They live by the proverbs, "It is better to suffer wrong than to commit wrong," and, "A man is happier to be sometimes cheated than to never trust."
"It was a striking example," Fisher said, "of how the Amish care for each other in times of crisis or hardship." They view money as a tool, not a value.
The Calling
, book two of 'The Inn at Eagle Hill' series, will release in January. Suzanne writes:

"Very excited about this series! It stretched me as a writer—I have an ongoing storyline in all three books, though each book is a stand-alone. A complete story—which is something I feel strongly about. Each book should be a satisfying read and not fill up with backstory or with teasers for the next book. This series also covers a tight time frame, too—which can be a little tricky! But I'm receiving some very lovely emails from readers who say they're staying up way too late because they can't put the book down. And when, they add, will book two be out?! (Ah . . . music to an author's ears!)"
To learn more about Suzanne and her writing, visit
suzannewoodsfisher.com.
See
this post
for a chance to win an iPad, Kindle or Nook through August 17, 2013.
Galen's swing
This book was provided by Litfuse Publicity Group and Revell Publishing in exchange for my honest review.